by June,07,2022
5 comments
2041 Views
Planning to take up Engineering to get admission in India's Best Engineering Institutes?
Great! You must be knowing about the JEE – Joint Entrance Examination. Did you decide which one you need to write to get into your dream college? If not you need to know it here is the info JEE Main Paper-1 & JEE Main Paper 2.
IIT JEE Main Online Classes & Courses (Kuwait)
Before taking a look at the JEE Courses, make yourself familiar with the differences/ updates in JEE Syllabus & opportunity for NRI Students to apply under DASA / CIWG Quota through your JEE Main Rank:
Select your ideal IIT JEE Online Course. For any clarification, please speak with us at +91 8800 1234 92 or write to us at info@testprepkart.com
| | | | |
| --- | --- | --- | --- |
| JEE Prep Courses | Duration | Level | Course Detail |
| JEE 1 Year Coaching Classes | 480 Hours | For 12th Class Students | |
| JEE 2 Year Coaching Classes | 704 Hours | For 11th Class Students | |
| JEE Foundation Course | 390 Hours | For 6th,7th,8th,9th & 10th Class Students | |
| JEE Main Test Series | 3 Hr/Test | For 11th & 12th Class Students | |
| JEE Main DLP | Upon Enquiry | Grade 11th / 12th | |
| JEE Main Crash Course | Upon Enquiry | Grade 12th | |
Get Trial Session Download Course Brochure
All the above-mentioned online JEE Prep Courses are completely live and interactive with a special focus on improving marks in Physics, Chemistry & Mathematics, especially for NRI Students looking for NIT, and CFTI admissions under DASA / CIWG Quota.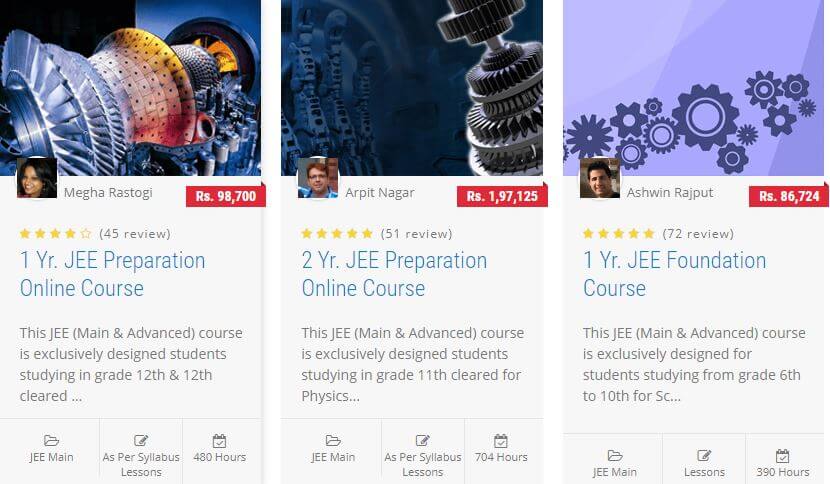 TestprepKart's IIT JEE Veterans (Kuwait)
With phenomenal experience and great teaching experience of over a decade or more, our JEE Tutors (in various cities of Dubai, Abu Dhabi, Al Khobar, Muscat, Sohar, Riyadh, Jubail, Singapore, Malaysia & more) make sure you Rank high enough in your JEE Main for first-timers and subsequently improve to the desired JEE Rank for your college selection.
Testprepkart's JEE Toppers Parents
Testprepkart's JEE Perfect Scorer
At TestprepKart we feel satisfied having worked closely with students and parents toward achieving a common objective of a Great JEE Score and Selection in top prestigious colleges in India.
Here is what our students speak about JEE Coaching at TestprepKart. Below we are mentioning our JEE toppers & JEE perfect scorer from the middle east countries.
IIT JEE Coaching Classes Features (Kuwait)
This JEE (Main & Advanced) course is designed exclusively for NRIs & Indian students studying science and mathematics from Class 6th to Class 12th students in the Middle East Countries (Muscat, Jeddah, Riyadh, Dubai, Abu Dhabi, Kuwait, Bahrain..etc).
These subjects are taught by ex-IITians who are experienced in their domain knowledge. The purpose of this program is to improve the intellectual ability of JEE students.
1. JEE Prep Course Taught by the Ex-IITians
IITians are considered to be the greatest brains in the world. They will draw out of you the potential IITian. TestprepKart is a community of more than 30 ex-IITs teachers. Every ex-IITian has at least 6 to 9 years of experience and is a true teacher's material.
2. Live & Interactive Real-Time Classes
JEE Online classes are fully live and interactive. Indian & NRI students will see what the teachers write on the whiteboard (the computer screen acts as a whiteboard), hear what the teachers talk about and communicate with them, and ask questions at any time during the session. Students can see their teachers, too.
3. JEE Online Class Timings
The JEE coaching online classes shall be conducted after/during school hours as per the convenience of the student. The live & interactive classes will take place five days a week.
4. Special JEE Online Classes / Doubt Removal Sessions
If a student is weak in a specific topic area or sub-topics, special classes will be provided as per their convenience of timing. Doubt removal classes are part of the whole program. It takes place after every topic is taught and every test is conducted.
5. Recordings of All the JEE Online Classes
All sessions are recorded and maintained in the student's account. Even if a student has missed a session, he or she will replay the recordings and come to par.
6. Personalized Mentoring System
Each student gets a course coordinator, whether he or she is in batch mode or one-on-one mode. This makes students free to speak to the course coordinators directly about their issues.
7. Study Material Of JEE
Each student will get online & offline study material. Online study material will be uploaded to the student's account.
TestprepKart offers guidance and a range of resources to help students looking for schools and financial assistance.
Quick Connect: +91 8800 1234 92 / info@testprepkart.com
For specific queries on DASA / CIWG - Please share your query here: DASA / CIWG Queries

Useful JEE Main Links You Should Not Miss:
JEE Coaching Centers
JEE Main & Advanced Preparation Resources