1 Yr. JEE Foundation Course (9th / 10th)
Course Coordinator

Ashwin Rajput

Duation

390 hours ( lessons)

Connect For Details
Course Introduction
Course Highlight
Type

Live and Interactive

No. Student

20 Seats Available

Includes

IJSO/NTSE/KVPY/JEE/NEET
1/2 Year JEE/NEET Online Foundation Course (9th / 10th)
JEE/NEET Foundation Course bridges the gap between the CBSE Exam and Engineering/ Medical Entrance Preparation for students of grade 9th & 10th. It is also called a starting point for classes 9th and 10th.
Because JEE syllabus is majorly based on the 11th and 12th-course Material. However, one needs to have strong hands-on basic concepts which are possible only if you know the 9th and 10th syllabus by heart.
The JEE/NEET Foundation Course is specially designed for students who wish to start their entrance preparation at an early age. The batch size for the Foundation courses is 20 students per batch.
Subjects (PCMB) are taught by experts (Ex-IITians & NITians) who are proficient in their subject knowledge. This program aims at developing the conceptual and problem solving ability of JEE/NEET in the students at an early age.
Foundation Grade 9th & 10th Course Details
| | |
| --- | --- |
| Details: | Description: |
| Total No. of Course Hrs.: | 390 Hrs. |
| Course Focus On: | CBSE Grade 10 (Math & Science) + JEE / NEET / IJSO/ NTSE + Olympiads |
| Concepts & Consolidation: | 156 Hrs. |
| Doubt Removal Sessions: | 60 Hrs. |
| Online Test Series: | 171 Hrs. |
| Parent-Teacher Meeting: | 3 Meetings During Course Duration |
Get JEE Prep Help Download NRI DASA/CIWG Ebook
This 1/2 year foundation course is exclusively designed for students studying in grades 9th & grade 10th for Science & Mathematics. This Foundation course is designed keeping in the mind the various entrance examinations like IJSO/ NTSE/ KVPY/ NSTSE/ IMO at junior level. This course builds a solid foundation for these stiff examinations and helps in start preparing early.
The above-mentioned subjects prepare them for prestigious examinations like JEE/NEET and other engineering/ Medical entrance examinations including state-level examinations
INTERNATIONAL OLYMPIADS FOR STUDENTS
JEE/NEET Foundation Course Catalogues For Class 9th & 10th
For any fee/payment related query, please call or WhatsApp on our number +91 - 8800 1234 92 or just write us at
[email protected]
JEE/NEET Foundation Coaching Class Features:
This JEE/NEET course is designed exclusively for NRIs & Indian students studying science and mathematics from Class 9th & 10th students in Middle East Countries (Oman, Saudi Arab, UAE, Kuwait, Bahrain, Qatar,) USA, Singapore, Malaysia, Tokyo and Other Countries.
1. JEE Prep Course Taught by the Ex-IITians:
IITians are considered to be the greatest brains in the world. They will draw out of you the potential IITian. TestprepKart is a community of more than 30 ex-IITs teachers. Every ex-IITian has at least 6 to 9 years of experience and is a true teacher's material.
2. Live & Interactive Real-Time Classes:
JEE Online classes are fully live and interactive. Indian & NRI students will see what the teachers write on the whiteboard (the computer screen acts as a whiteboard), hear what the teachers talk about and communicate with him or her, and ask questions at any time during the session. Students can see their teachers, too.
3. JEE Online Class Timings:
The JEE coaching online classes shall be conducted after/during school hours. as per the convenience of the student. The live & interactive classes will take place five days a week.
4. Special JEE Online Classes / Doubt Removal Sessions:
If a student is weak in a specific topic area or sub-topics, special classes will be provided as per their convenience of timing. Doubt removal classes are part of the whole program. It takes place after every topic is taught and every test conducted.
5. Recordings of All the JEE Online Classes:
All sessions are recorded and maintained in the student's account. Even if a student has missed a session, he or she will replay the recordings and come to par.
6. Personalized Mentoring System:
Each student gets a course coordinator, whether he or she is in batch mode or one-on-one mode. This makes students free to speak to the course coordinators directly about their issues.
7. Study Material Of JEE:
Each student will get online & offline study material. Online study material will be uploaded to students' accounts.

Why Join IIT JEE Main Foundation Coaching From Class 9 and 10
JEE Main Foundation Course bridge the gap between theoretical to practical knowledge. A successful IIT JEE Main preparation requires time, hard work, and proper guidance with consistency. If students start JEE preparation in class 10, then they have 3-4 years in hand to prepare well for JEE Main and JEE Advanced.
JEE Foundation Coaching programs also help you to crack entrance examinations like JEE Main, KVPY, NTSE, and Various Other National and International Olympiads.
How To Start Preparing For IIT JEE Main Foundation From Class 9 and 10
IIT JEE Preparation leads the road to success and it requires a certain strategy. To aim for a seat in the finest institutes like IITs, NITs, IIITs, and GFTIs, the first step would be to look at how to prepare for JEE Main. A clear study plan is key to success in any exam especially JEE Main which happens to be the largest UG engineering exam.
JEE is a competitive exam. Every year millions of students write this exam to get into the best Engineering Institutions. You have 2 options for preparation for IIT JEE Main from class 10th. The first is through self-study and the other is with the help of Online Coaching.
IIT JEE Preparation through Self-Study
This is not important to take JEE Coaching but, many students need to clear their concepts and doubts. If you are capable to study the whole syllabus of JEE Main on your own then it is good. First, you need to clear all your basic concepts. And you utilize 7 days for revising and practicing.
Preparation Materials Required for Study
IIT JEE Preparation Books:-
While NCERT books are good to strengthen your base, it's advisable to move to specialized books on JEE Main. Over the years some of the reference books have become prevalent on account of the tips given in them, practice exercises that are given at the end of the chapter, and the in-depth knowledge that is necessary to crack IIT JEE Main.
IIT JEE Past Year Paper with Solution:-
IIT JEE Main Past Year Topic Wise Questions Paper and Solution PDF are one of the high-demand study materials that carry a collection of the previous 10 years of JEE questions & answers and cover all patterns of examination.
IIT JEE Main Sample Papers:-
IIT JEE Main sample paper for Physics/Chemistry & Mathematics. These JEE Sample Papers are a combination of jee advanced sample papers and jee main mock tests. And this is one of the best assets for JEE Preparation.
Best option to prepare for IIT JEE from Class 10
Right Guidance Through Expert:- You don't become an expert in your preparation until you get the right guidance, the guidance of your parent's senior teachers who know about IIT JEE, you can ask them how they crack their JEE Main paper and what they follow. Even you can choose one of the best options IIT JEE Main Preparation Coaching where you will find the best faculty from IITs and NITs who are best known in their field they can help you out in any situation and provide you finest materials.
Course Synopsis - Subject & Topic Wise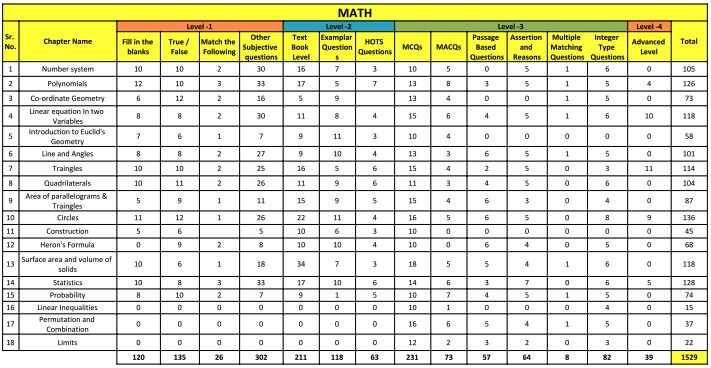 Our Analysis Session Will Help You Know These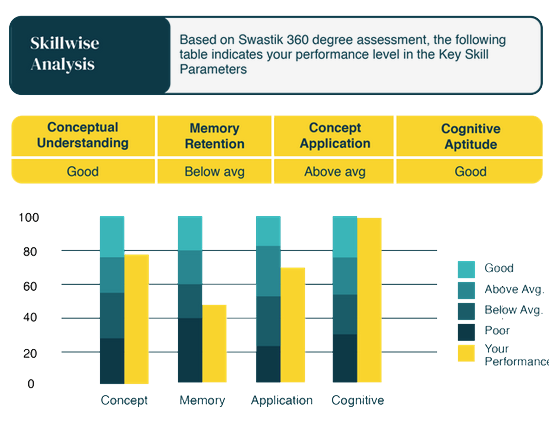 Foundation Grade 9th & 10th Course Fee Breakup
| | |
| --- | --- |
| Course Details: | Amount in INR |
| Course Fee + Study Material + Test Series + Courier Charges | INR 58,760 |
| GST (18%) | INR 10,577 |
| Total Fee | INR 69,337 |
The Token amount Includes sending the complete Study Material, courier charges, Registration charges in batch, creating account of the student and uploading all softcopy of the material.
Benefits of Starting JEE Preparation in Class 9
1. Students will gain the important skill of time management
2. Students will be able to make their foundation of JEE strong by attending the classes and following the time table
3. By making their foundation strong, students will be able to understand difficult concepts easily once they reach Class 11
4. It will help the students to gain interest in the subjects which will result in a focused approach
5. Students' IQ and problem-solving skills will be improved
6. Speed and Accuracy will be improved by solving questions
7. Students will be able to realize how working hard is important to achieve success
8. Apart from JEE, it will also help students in NTSE and Olympiads preparation
Expert Faculties To Nurture Talent
TestprepKart JEE Results
JEE 1 Year Foundation Online Coaching Classes (FAQ)
Answer 1: NRI students can log in to JEE online classroom through his/ her student's account, provided after enrolment of JEE online classes admission. Our operation team will also send the class link to the student's email-id.
Answer 2: The JEE online classes will be 120 minutes (2 hours) per day and 3-4 days in a week for 11th and 12th-grade students, 120 minutes (2 hours) per day and 3-4 days in a week for grade 9-10 students. The timings of the classes will be suitable as per students' requirements.
Answer 3: NRI students can ask doubts through a microphone or live chat option on the whiteboard screen during the JEE online class.
Answer 5: Parents & guardians can directly interact with teachers through online PTMs (conducted quarterly). Patents can discuss a student's performance with the educational team after every test.
Answer 6: Yes, TestprepKart provides exclusive hard copy study material including online test series, which will be sent to student's postal addresses anywhere in the world after the enrollment.
Answer 7: Yes, our JEE online coaching will also cover school board preparation of Maths, Chemistry & Physics. Students' concepts will be so clear that they can easily answer subjective & long questions asked in the board exams.
Review
Score Breakdown
4.6 / 5.0
90% recommend this course
Score Breakdown
(58)

(132)

(89)

(58)

(9)
Average Rating For
Content

4.5

Knowledge

4.5

Assignment

4.2

Classroom

3.8

Instructor

4.4