On

September,12,2020

0 comments
13 Views
JEE Rank Mandatory For DASA / CIWG Seat From 2021 - 2022. Read More..
CIWG Scheme Details For NRIs, OCIs & PIOs
TestprepKart walks you through the difference between the NRI, PIO & OCI. All NRIs, PIO & OCI are eligible for DASA scheme.
Let's see the difference between the NRI, PIO & OCI.
Difference Between the NRI, PIO & OCI:
CIWG For Non-Resident Indian:
Non-resident Indian students are also referred to as Indian Diaspora, are the people of Indian birth or descent who live outside of the Republic of India. As per the Ministry of External Affairs report, there are approximately 30.8 million Indian diasporas residing outside India.
Non-Resident Indian India has the highest diaspora population in the world with more than 15.6 million according to the United Nations Department of Economic and Social Affairs.
Income Tax Act considers an individual as a Non-resident Indian if he/she fulfills the following requirements 'Non-Resident Indian' is an individual who is a citizen of India or a person of Indian origin and who is not a resident of India.
Thus, in order to determine whether an individual is a non-resident Indian or not, his residential status is required to be determined under Section 6. As per Section 6 of the Income-tax Act, an individual is said to be non-resident in India if he is not a resident in India and an individual is deemed to be resident in India in any previous year if he satisfies any of the following conditions:
If he is in India for a period of 182 days or more during the previous year or

If he is in India for a period of 60 days or more during the previous year and 365 days or more during four years immediately preceding the previous year.
However, condition No. 2 does not apply where an individual being a citizen of India or a person of Indian origin, who being outside India, comes on a visit to India during the previous year.
A person shall be deemed to be of Indian origin if he, or either of his parents or any of his grandparents, was born in undivided India.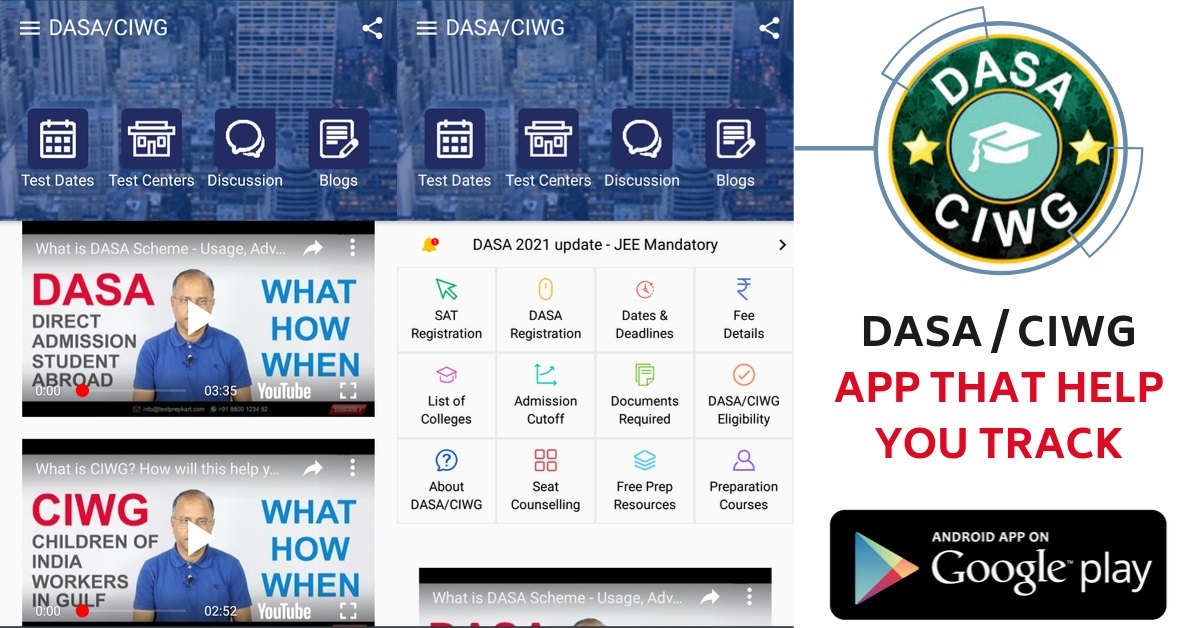 CIWG For Person of Indian Origin:
The Person of Indian Origin (PIO) is also called Overseas Indians. They are individuals who are Indians at birth or descent of Indian origin who live outside of the Republic of India.
The Persons of Indian Origin means a foreign citizen (except a national of Pakistan, Afghanistan, Bangladesh, China, Iran, Bhutan, Sri Lanka and/or Nepal), who
at any time held an Indian passport or

either of their parents or grandparents or great-grandparents were born and permanently resident in India as defined in Government of India Act, 1935 and other territories that became part of India thereafter provided neither was at any time a citizen of any of the aforesaid countries (as referred above) or

is a spouse of a citizen of India or a PIO
PIO Card:
The Persons of Indian Origin Card was a form of an identification card issued to the Person of Indian Origin who held a passport in a country other than Bangladesh, China, Afghanistan, Bhutan, Nepal, Pakistan, and Sri Lanka.
The PIO Card program came into effect on September 15, 2002. On January 15, 2015, the Person of Indian Origin card scheme was withdrawn by the Government of India and it was merged with the Overseas Citizen of India (OCI) card scheme.
Currently, all the PIO cards are treated as OCI cards. PIO cardholders will get a special stamp on their existing PIO card, stating "lifelong validity" and "registration not required", thus making them equal to the existing OCI cards.
CIWG For Overseas Citizen of India:
The Overseas Citizenship of India (OCI) is an immigration status authorized for a foreign citizen of Indian origin to live and work in the Republic of India indefinitely. The OCI was introduced in response to demands for dual citizenship by the Indian diaspora, particularly in developed countries.
It was introduced by the Citizenship (Amendment) Act 2005 in August 2005. It was launched during the Pravasi Bharatiya Divas Convention held at Hyderabad in 2006.
Overseas Citizenship of India To apply for and use an OCI document, a holder must be a citizen of and hold a passport of another country, except that of Pakistan and Bangladesh.
Before February 2015, passengers holding OCI cards were required to carry the passport which contained a lifetime visa while traveling to India. This requirement was done away with during 2015, and now the OCI cardholders no longer require the visa sticker passport. The OCI card (the blue booklet) in conjunction with a current valid foreign passport is sufficient to travel to and from India.
Please write to us at info@testprepkart.com for further assistance.
Will you be applying for DASA / CIWG 2021 or years after that? You must then prepare for JEE Main.
CIWG Details You Need To Know:
TestprepKart offers guidance and a range of resources to help students looking for schools and financial assistance.
Quick Connect: +91 800085231013 (Toll Free) Email: info@testprepkart.com

Useful JEE Main Links You Should Not Miss:
JEE Details You Should Not Miss:
JEE Coaching Centers:
JEE Main & Advance Preparation Resources:
How to register for JEE Online Preparation Courses:
Fill up the form above on right hand side. On receiving your information, you will be called up by JEE counsellor for course explanation. After filing up enrolment form link and fee submission your classes will start.

You can directly call us on +91 8800 1234 92 or write us at info@testprepkart.com